Luftwaffe long-range reconnaissance during the Second World War? In the shadow of the famous Luftwaffe fighter and bomber squadrons, the long-range reconnaissance units fulfil their often secret missions. Dangerous sorties, alone and for several hours in the enemy sky, demand highest aeronautical efforts from the crew. The experts of these units also fly special operations such as searching for ditched crews, dropping spies or testing top secret technical flight equipment.
Harald Rabeder - Head of Luftwaffe Reconnaissance Association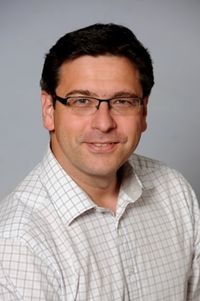 My name is Harald Rabeder, born in 1975, and I have been researching aerial photography and intelligence of Luftwaffe in Second World War for more than 20 years. After completion of my university studies of Computer Science and Economics my professional career began in the Austrian Army. Since then Military Intelligence and Reconnaissance also form my private focus of research.
Today I am a working as an IT consultant in the international field of logistics.
My passion for aerial reconnaissance in Second World war has grown over the years with numerous research trips and archive visits throughout Europe. The significant inventory of researched material eventually led to the founding of the "Luftwaffe Reconnaissance Association" where I together with a number of aviation interested persons and supporters of my studies collect information, photographs and documents for research and our publications.